Lenovo 'ThinkPad X1: a laptop with a folding display
Today, you're gonna know about the Lenovo 'ThinkPad X1
For quite some time now, the latest trend in the smartphone industry for various brands is a folding display design. From the top notch brands like Huawei, Samsung, Nokia to other small brands in the smartphone industry, the concept has been quite welcomed as we can see from their latest pricey-yet interesting smartphone that comes with a folding display. One example is the latest samsung Galaxy Fold, which inspite of a few design and screen issues, has become popular and sought for in the smartphone market.
READ ALSO: 4 annoying truths about blogging you won't read anywhere else
And what's more? The folding display design won't only be made into smartphones, it'll be made into computers too.
Pretty amazing, right. Well, thanks to lenovo, the company behind some of the PC world's strangest products you here of today, as they are close to producing the first ever foldable screen laptop called the ThinkPad X1.
Lenovo made an announcement concerning the ThinkPad X1 at the company's Accelerate conference, stating that the ThinkPad X1 will be the world's "first foldable PC," featuring an all-screen design that bends seamlessly at the center.
According to Lenovo, the design would allow for quite a bit of versatility. There are quite a lot of featurea it'll come with. It will feature a mechanical keyboard, a 13.3″ 2K OLED display, and a pen for doodling, note-taking, or digital art.
The thinkpad X1 can be folded into a book and used to browse social media or normal browsing. You can also simply plug it into your office computer as an extra monitor. There would be more cool features to see in the Thinkpad X1, including the hardware specifications,when it's finally released in 2020.
What's your thoughts on this amazing tech?
We'll like to see your comments below.
Buy Programming Books In Nigeria and become a master programmer within 6 months
Are you dreaming of becoming a programmer, but you don't know whwre to buy programming books in Nigeria> Well, worry no more because I have found four perfect programming books for you. First, I will love to explain some things to you about programming.
I am not a programmer but I have some basic knowledge. I have friends who are programmers and I know what they go through to write codes. Yes, you must have known programming can be tedious before you decided to pursue a career in this fascinating subject, but it does not mean you should quit.
There are so many programming books online and many of them cover programming but it is more preferable to read things in print because they enter the brain easier and you can easily assimilate it. Reading things on your phone and PC to read books does not have the effect of reading on paper.
You cannot find these books in some top online bookstores in Nigeria that is why I have gone to one of the biggest marketplaces to get them for you. However, there are some things we need to know about programming before we start a career in it.
10 Things to know about programming
There are some things to know before coding. Learning to code is not an easy task. In fact, it is one of the most tiring things to learn in this world. However, there is an increase in the amount of people that want to learn programming every year. So many youths are getting involved in digital marketing and programming these days and it is a good thing. You need to invest in what you believe in; no matter the cost. As a student programmer who wants to become a professional, you need to invest in your dreams and you will go higher.
Know the basics: Before you become a master you must be a student. Before you know it all, you must know the basics. The foundation of coding and programming should not be far from your finger tips. It is important that you get the basics right before anything else. The basics is the first step to becoming a coding ninja. To get the basics right, you must first know the core and foundation of computer science. A proper understanding is what you really need to make programming easier for you.
Patience is Virtue: In my experience as a blogger, I have come to believe that patience is one of the biggest attributes every tech geek must have. As a programmer, patience also helps you become n and a problem-solver. We all need to learn how to be patient if we want anything at all to work for us. Computer contexts are complex and require patience. Patience is what every programmer needs because it takes time to become a master at it. There are a lot of misconceptions about programming and many people think it is something they can master in less than six months. They are wrong!
Practice Makes Perfect:  As a programmer, you need to practice and practice and practice. Practice makes perfect. The more you practice, the better you become. In your spare time, do more projects and keep practicing. After you finish one, go for something more difficult and try your best.
Here is the programming book you can buy online in Nigeria
Top best laptops for programming for Nigerians in 2019
Programming laptops usually have more and better power and efficiency than most gaming and graphics laptops. We have gone through some laptops and have selected the best laptops for programming students in 2019. You need these laptops if you want to learn programming and enjoy it.
As a student programmer, a laptop is the only thing you need to bring all your ideas into reality. A laptop with the best features that support programming is what a student really needs to strife in programming. Nobody will advise you to settle for a substandard laptop for programming. Instead, go for any of the programming laptops on this list.
I have to be sincere, it is not an easy task to choose the best laptop for programming. There are so many factors to consider before buying a programming laptop and many people still end up buying something not good for programming. In Nigeria these days, many youths have started going into programming.

It is one thing to find the best programming school like NIIT and it is another thing to buy the best programming laptops for students; especially if you are a student of computer science and you want to focus more on software programming. You must read this post carefully before you can then decide which to pick.
You don't really need to go ahead searching markets for programming laptops as you can find all of these laptops on jumia at a relatively cheap price. Before we start showing you the best laptops for programming students, you must know what ton consider before choosing any of these laptops. This serves as the buyer's guide to a programming laptop. Since there are so many laptops available these days, it is very smart of you to get a lot of facts about a laptop before buying it.
Try the jumia hp laptop promo today.
Things to consider before buying a programming laptop for students.
There are certain things you must put in mind before purchasing your first programming laptop. We have surfed jumia to select the best ones based on the following criteria.
1. Operating System:
Durh! This should be the first thing to cross your mind when getting any type of laptop. When it comes to programming and coding, microsoft windows and macOS have been the most used operating system for programming students. However, I suggest you go for windows laptop because windows support most of the programming languages we use today. Another reason is because macbook laptops are costlier than windows and many programming students may not be able to afford it.
2. Processor: A good processor is what makes a laptop good for programming. The CPU is the brain of the computer. In case you are not familiar with what I mean by CPU, CPU is the Central Processing Unit of a PC. It is sometimes called a Processor and it is where most of the computer activities happen. As the brain is to the body, the processor is to the Computer. If you will be coding with web languages for web development and mobile apps, we suggest that you go for a laptop with intel corei5 processor. However, if you will be doing more of game development, the best choice is the corei7 processor.
3. RAM: An acronym for Random Access Memory, the RAM of the laptop is a very important thing to take note of before buying any laptop as a programming student. AS a student who is low on budget, we suggest that you go for any laptop with at least 8GB RAM. You can go for 12GB or 16GB if you can afford it, 8GB can work pefectly fine for you.
Best Laptops for Programming Students
1. ASUS UX360C 512GB SSD
This laptop has a sleek look. If you are looking for the best affordable programming laptop for students, this is the number one recommended laptop for you. It has all the features look out for in a programming laptop. What are else do you need?
| | |
| --- | --- |
| Screen Size | 13 inches |
| Max Screen Resolution | 1920×1080 pixels |
| Processor | 4 GHz Intel Core i7 |
| RAM | 8 GB DDR4 |
| Hard Drive | 512 GB  Solid State |
| Graphics Coprocessor | NVIDIA GeForce 940MX |
| Chipset Brand | NVIDIA GeForce 940MX |
| Card Description | Dedicated |
| Graphics Card Ram Size | 2 GB |
| Wireless Type | 802.11 A/C |
| Number of USB 2.0 Ports | 2 |
| Number of USB 3.0 Ports | 2 |
2. Acer Aspire E15
This laptop has received a review on Jumia but many Americans who order this from amazon have been very please with what they got. Trust me, this is one of the best laptops for programming students. The specs are cool and it is a light weight laptop. You can also use it for gaming and programming.
| | |
| --- | --- |
| Processor | Intel Core i5-8250U 1.6GHz Quad-Core Processor (Turbo up to 3.4 GHz) |
|  RAM | 8 GB DDR4 RAM |
|  Storage | 256GB SSD |
|  Graphics | NVIDIA GeForce MX150 2GB DDR5 VRAM |
|  Display | 15.6-inch Full HD ComfyView LED-Backlit IPS Screen, 1920 x 1080 pixels Resolution |
|  Operating System | Windows 10 Home 64-bit |
|  Battery Life | Up to 15 hours |
|  Weight | 5.27 lbs |
3. Dell XPS 15-9570
DEll sells some of the best gaming laptops you can ever find on the internet. They also sell best programming laptops for students. You can check out this cool flat dell XPS laptop for programming. It has a bigger screen display than the others previously mentioned. Although it may be expensive, this is the best programming laptop if you want to enjoy the wide screen and enable your eyes to catch every single thing going on in your codes.
Hardware Specifications of Dell XPS 15 9570 Laptop
 Processor
Intel Core i7-8750H 2.2 GHz Six Core Processor (Turbo up to 4.1 GHz)
 RAM
16GB DDR4 RAM
 Storage
512GB SSD
 Graphics
Nvidia GeForce GTX 1050 Ti 4GB DDR5 Graphics
 Display
15.6-inch Full HD (InfinityEdge) Anti-Glare Display, 1920 x 1080 pixels Resolution
 Operating System
Windows 10
 Battery Life
Up to 10 hours
 Weight
4.4 lbs
4. Macbook Pro 15
I know I said it is better to go for windows rather than laptop, but we cannot drop a full list of best laptops for programming students without having this in the list. This apple macbook pro is the best for you to make games and apps. It has an amazing 16GB RAM and a corei7 processor. This is perfect for you. The only problem you can have is the cost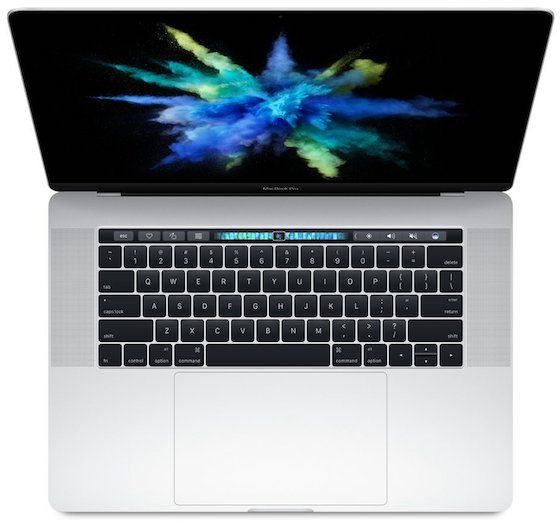 | | |
| --- | --- |
| Processor | Intel Core i7 2.2 GHz Six-core 8th Gen Coffee Lake Processor (Turbo boost up to 4.1GHz) |
|  RAM | 16GB 2133MHz RAM |
|  Storage | 256GB SSD |
|  Graphics | AMD Radeon Pro 555x 4GB Graphics |
|  Display | 15.4-inch Retina True Tone Display, 2880 x 1800 pixels Resolution |
|  Operating System | macOS Mojave |
|  Battery Life | 10 hours |
|  Weight | 4 lbs |
So there you have it. That is a list of some of the best laptops for programming students. You can subscribe to our newsletter to keep on receiving latest posts on Tech and laptops.